Mike's Autojournal
Mike Shea's Website
Mike Shea, 26 December 2009
I recently spent a great deal of time and energy researching the purchase of a new TV and I found the whole experience to be painful and irritating. My Mitsubishi still runs nicely and looks good but the lack of 1080p and the lack of HDMI put a new TV on my wish list. So I combed the web, read a lot of reviews, and bored the piss out of my friends discussing the most important merits of 120hz over 240hz - which largely amounts to bullshit if my research is correct.
There are so many models of TVs these days with so many new features that even a guy like me, who wrote his own home theater blog for about four years, couldn't make sense of it. I ended up spending a lot less than I had allowanced and got a TV with the core features I wanted: 1080p, 52", and 120hz so I can watch DVDs and Blu-ray without any 3:2 pulldown. I ended up with a Sony 52V5100 and I'll let you know if I like it next week when it shows up.
The entire process of shopping for a TV reminded me of the TED talk by Dan Gilbert called "Why Are We Happy?" This is an amazing TED presentation that is definitely worth 20 mintues of your time to watch it. It can change how you perceive everything in your life. In short, manufactured happiness - the happiness you might trick yourself into feeling - is just as powerful as "real" happiness you might feel from actual improvements in your life.
This thought actually changed how I ended up buying my TV. Instead of buying the top-of-the-line LED-lit 240hz 55" TV for $3200, I spent less than half of that on a 52" model from earlier this year. My reasoning? I'll be less critical of one I bought on the cheap and it likely will make little difference in how I enjoy my entertainment. If I ended up buying the top of the line TV, I'd be far more critical of any weird performance problem it had even if that problem would have very little bearing in my daily use.
I found the same to be true with my new Onkyo THX receiver. I got this receiver to replace my old but high-end Yamaha receiver. I didn't expect it to sound much different but when I selected THX mode for music and tuned it with the auto-calibration, it sounded MUCH better to me. Now maybe it's just knowing that well-calibrated and the little red THX logo that makes me think I like it better, but that's as good as actually sounding better to my ear so who cares if it's real or not?
Now I did have a problem where one of the speakers wasn't hooked up right and I was astute enough to figure that out just by hearing it, but I'm guessing that most of the little effects of a receiver like this get lost when you're deeply into the latest Terminator flick.
Using Dan Gilbert's findings as a guide can really change how we think about things. It can guide our decisions in a lot of new directions we might not take simply by knowing what sorts of things make us happy and what sorts of things do not. Having a lot of choices, for example, usually means you're not as happy with whichever one you pick. This is a HUGE problem when there are about 800 different possible TVs to buy. That's simply too many options to be happy with any of them; we'll always end up second-guessing whatever choice we make.
So instead of buying something based simply on a pile of arbitrary statistics, consider buying it based on what you know about yourself and your own view of happiness. Even better, ask yourself if you'll really be any happier with whatever it is you're purchasing or if it's all a trick of your mind.
Sly Flourish
4th Edition Dungeons and Dragons has a clear focus on "encounters". Each encounter usually (not always) consists of a setting, like a big room, with a bunch of creatures carefully calculated out to meet the challenge of the party. This is the style we're used to in 4e, but it doesn't have to be the only style.
Today we're going to look at three ways to make your adventure feel more old-school than a typical 4e encounter-focused adventure. Many of these tips come from the most excellent article called Zen and Old-School D&D. Let's take a look at some tips:
Use Puzzles, Not Challenges
An old-school adventure uses puzzles that must be noodled through by the players at the table rather than skill challenges that must be overcome by the characters and their skills. Instead of a statue that requires five successful arcane or athletics checks to defeat, you have a statue that must be struck by the four swords of the four other statues in the room. Instead of a door with a tricky mechanical and arcane trap, you have a riddle. Old-school adventures focus on the minds of the players rather than the statistics of the characters.
More Battles, Less Monsters
4e encounters typically follow a series of kill rooms with a big pile of nasties that total to the player's level + or – three. For that old-school feel, ignore the experience budget and throw out fewer monsters. Let the battles go fast and furious with a single high-level elite or a small pack of four minions and their underboss. You might have to houserule some of these smaller parties to make sure the group doesn't simply storm through them all the time, but a whole pile of these will still do a good job wearing folks down. Try running an elite five levels higher than your party with some minions as backup.
Pay Attention to Mundane Gear
Did the party remember their 10′ pole and their 50′ of rope? Do they have enough torchlight to keep the place lit? Get rid of those sunrods and go back to the way things were when a dwarf had to sacrifice a shield to hold a lantern and life and death balanced on whether the party brought enough oil. Make sure to let your players know before you're going to start being a hardass about their mundane items.
Run Some Battles Without a Battle Map
4e is a game clearly focused on tactical battles using maps and miniatures, but not every battle needs to be that way. Build a mix between a skill challenge and a traditional battle and throw away the map for this one. Have the PCs focus on skills as well as attacks to defeat their enemies. Perhaps the battle happens on the back of leathery-winged drakes or between two runaway mining cars. Maybe the party is hanging from ropes leading up into a secret chamber from a drop two hundred feet below. Set up some radical situations and return to the imagination as your battle map.
These tips aren't meant to completely overwrite 4e's typical system, but every so often you might want to try some things out and see how the old-school style feels to you and to your players. Give it a try!
Twitter / mshea
mshea: Getting a new TV next Saturday: 52" 1080p 120hz Sony 52V5100. I have to mount my center speaker on the wall, though - PITA.
mshea: Setting up my new Harmony One remote - this thing is really cool.
mshea: Listening to the Halo ODST soundtrack. I forgot how in love with that game I am. Hope some of you get it for christmas!
mshea: Watched District 9 on blu-ray. Didn't like it that much. It's like an evil version of Alien Nation.
mshea: Modern movies if they were made in other decades: http://bit.ly/6IeQg7 - very funny!
mshea: With the new WoW instance system, I can go from a cold desktop to a full group in a dungeon in 56 seconds. Pure awesome.
mshea: @mike_schiller Isn't that the same travel arrangement that Dick Hallorann had in The Shining? Hope it doesn't end with an axe in the stomach
mshea: The fall of Duke Nukem Forever; a good study in how perfection can kill a project: http://bit.ly/5gnxnz
mshea: If you were going to take a year off to chase your dream, how would you spend the time? http://bit.ly/3xkJYN
mshea: @EmilRodriguez Don't forget about when Putin saved a film crew from a tiger attack by shooting it: http://bit.ly/5rISzj
mshea: @DaveTheGame I'm embarrassed how many times I chuckled to that trailer. http://bit.ly/8aNh4s
mshea: This is a pretty accurate (colorful) review of Dragon Age, yet I still played the game for like 70 hours. http://bit.ly/8jY3FH #dragonage
mshea: @gamefiend I actually liked Terminator Salvation. It's not like any of them were THAT good but they're all fun. I thought it was fun.
mshea: Great tips for preserving digital photographs long-term: http://bit.ly/2J5bkg - 3 copies, 2 different media, 1 off site.
mshea: Just shoveled about 1000 pounds of snow off of my car. One car left to go... Time for some WoW.
mshea: Watched Terminator Salvation. Not bad! Liked the T-600s and the T-800 at the end. Some dumb stuff but a fair bit of cool.
Twitter / SlyFlourish
SlyFlourish: #dnd tip: Keep track of diseases. They are one of the few mechanics that last after extended rests. Don't forget about them!
SlyFlourish: #dnd tip: Consider the physical mechanics of traps. How would an ancient spike-trap still work after 10,000 years of neglect?
SlyFlourish: @Wizards_DnD Any DM worth his or her salt likely has serious self doubts. Any DM who thinks they're an expert probably isn't.
SlyFlourish: @ChattyDM I'd love to see how that works. You'd probably have to scale battles low. Healing, in particular, may be challenging.
SlyFlourish: #dnd tip: Come up with a theme song for your arch-villains. Get your players used to it so they recognize it before the villain shows up.
SlyFlourish: @asmor Yeah, it's built for speed; cached every hour. I expect the RSS feed to be more popular though: http://bit.ly/5JlM7K
SlyFlourish: After a lot of tweaking, http://4eblogs.com/ is up and running solid. Subscribe to the latest 4e blog postings at @4eblogs. RSS as well.
SlyFlourish: RT @newbiedm: New Post: "Is the encounter worth it?" http://newbiedm.com/2009/12/23/is-the-encounter-worth-it/ #dnd #4e
SlyFlourish: .@newbiedm Paragon is a big change - probably the biggest. On solos, cut hp by 1/2 and boost dmg by +1/2 level to make them exciting. #dnd
SlyFlourish: @ChattyDM I'm not Woodward and Bernstein. By Orcus's Horns, it was in the podcast! No more twilight 4e spoilers plz thx.
SlyFlourish: @Wizards_DnD Is your identity a mystery? From the podcast it sounds like you're Shelly Mazzanoble. Am I wrong?
SlyFlourish: Bravo to Peter Lee and @Wizards_DND for the "Lost Library" adventure: http://bit.ly/62012l - it uses both Dungeon Tiles and #dnd minis!
SlyFlourish: .@aquelajames's DDI Dungeon Dressing article is really fantastic. Great tips for pimping up dungeons and encounters. http://bit.ly/81APOQ
SlyFlourish: #dnd tip: Put a dot in your rulebooks next to rules changed with the WOTC errata. A red dot can tell you which rules are out of date.
SlyFlourish: @ChattyDM I try to keep my D&D stuff to ~ 500 words. Brevity is the bi-product of vigor - Strunk and White
SlyFlourish: @Squach What you guys talking about?
SlyFlourish: #dnd tip: Learn to love page 42 in the DMG and on your DM screen. Use it for ad-hoc challenges or random damage done to or by the PCs.
SlyFlourish: #dnd tip: Consider Stephen King's favorite 10 villains as models for your nastiest NPCs: http://bit.ly/3XmMpz
SlyFlourish: #dnd tip: Use a PC skill-matrix spreadsheet to keep track of your PCs and their skills and develop challenges based on their choices.
SlyFlourish: New Sly Flourish #dnd article: Giving 4e an Old School Feel http://bit.ly/6VFJGN
Mike Shea's shared items in Google Reader
From: http://futureofless.blogspot.com/2009/12/dilbert-rejects-e-money-gift-exchange.html
2009-12-25T17:31:06Z
From: http://feeds.boingboing.net/~r/boingboing/iBag/~3/DzwZgwQFDO4/see-you-in-2010.html
2009-12-22T14:58:59Z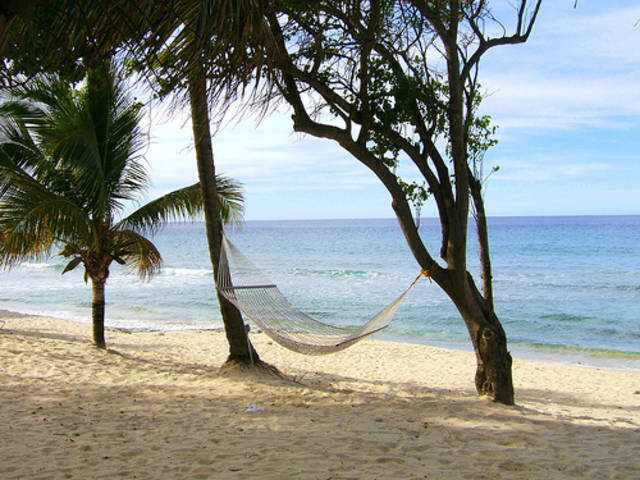 I'm about to leave the office for the last time this year and head off on holidays. I've got one more blog-post queued up -- a review of a kids' book that'll go live tomorrow morning -- and that's all you'll hear from me until Jan 11. I'm not going to be taking in email while I'm away. If you send me a message, you'll get an autoresponder telling you to try again after Jan 11, something that I picked up from danah boyd. It's the best answer I've found to resolving the problem of coming back from a nice, relaxing vacation to find 20,000 emails waiting for you. So this is me, signing off.
Thanks for an outstanding 2009, filled with many weird turns, delights shared, pains commiserated over, victories and defeats. I'm off to spend a couple wonderful weeks with my family, and to leave Boing Boing in the hands of my kick-ass co-editors. I'll see you next year.
I'm sure it'll be a doozy.
(Image: Lonely Hammock, a Creative Commons Attribution ShareAlike image from *Micky's photostream)


From: http://feeds.boingboing.net/~r/boingboing/iBag/~3/sQ0Z3QQeTb0/the-power-of-time-of.html
2009-12-21T20:12:01Z
As someone who plans on attempting to fly out of Minneapolis this Fridayin open defiance of the snow-filled forecastthese seem like a great way to pass the time while stranded at an airport.
From: http://totalrecallbook.com/blog/2009/12/20/lifebiocom-anyone-can-create-a-biography.html
2009-12-21T00:11:11Z
I've watched a number of my friends create and publish autobiographies andcelebratory biogrpaphies aka Festschriftsfor their family and friends. This is a daunting task. LifeBio's tools with hundreds of questionsare essential for people who want to pass on their wisdom and stories to their progeny but cannot just gettiing started. Even those who are creating (auto) biographies the structure, checklist,and community provided at www.LifeBio.com will be useful.
"LifeBio was founded in 2000 by Beth Sancers and, since then, thousands of clients and dozens of communities have utilized LifeBio.com, the Memory Journal, other biography tools, services, and training available.
Beth states 8 princicples that havemotivated and guidedLifeBio:
Every persons unique life experience should be acknowledged and celebrated.
All people, ...should be given the opportunity to pass on wisdom and values,..
People of all ages and backgrounds learn about themselves ...by telling and sharing life stories.
Life story questions must be meaningful and complete to ensure peoples stories are rich...
Every opportunity to involve families, volunteers, and youth in hearing and recording ...
When it comes to life stories, each person chooses what they wish to share or not share.
Sharing our stories helps all of us continue to learn, grow, and plan for the future.
Life story preservation is critical. ...ensure a lasting legacy ...honor the persons journey."
XBOX 360 Activity
mshea01 is playing Dragon Age: Origins
Netflix Ship/Receive Notifications
Shipped: District 9
Shipped: Terminator: Salvation
Shipped: The Reader
Received: Terminator: Salvation
Received: The Reader
Received: Devil's Playground
Reading List: Amazon Wishlist to RSS Feed
Top Stories - Google News
Dow Jones Industrial Average: 10520.10
Vienna, Virginia Weather : 33F Mostly clear